ORIANA PORTRAIT 2002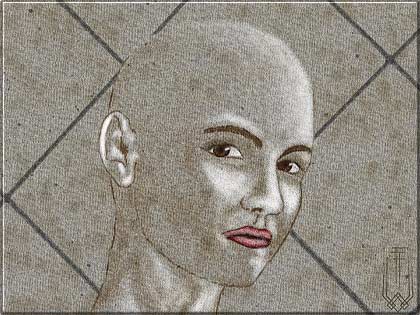 ( 2002 - 2D Image)
Oriana's Portrait 2002

Often the Enthusiasm catches me
of drawing Oriana, my Wife.
Then I begin to work,
and I paint a Masterpiece.
Of course not, this isn't Presumption,
or too much Exaltation,
it is that I like the Subject,
She is the Fire, I am the Embers.
Everytime the Portrait is Different,
once it is Extrovert,
next time it is Introvert,
sometimes it is even Perverse,
but it shows always the same Passion,
The Ancient and Present Attraction,
than Many search with empty Clamour,
but that at Last is only Simple Love.