SELF-PORTRAIT 2002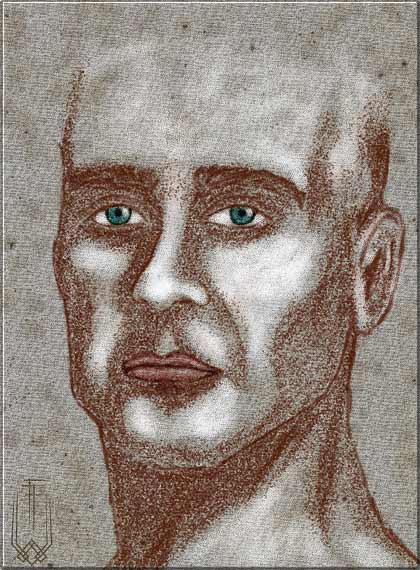 ( 2002 - 2D Image)
Self-Portrait 2002

In this Golden Year,
with Impudent Manner,
I've taken and I've made
another my Self-Portrait.
The Pose is a bit Austere
and the Air is a bit Arrogant.
The Look is Sincere,
the Appareance is Severe.
The Tone is Harmonious,
and the Stroke is Careful.
Every thing is assembled
with a Faery Touch.
I look at myself and I claim: Indeed?
The one I'm or is he an Ancient Warrior?
Or a Mythical Leader?
Or the Master of an Empire?