THE RAGE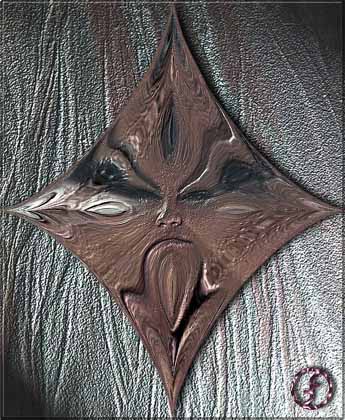 ( 1998 - 2D Image )
The Rage

A quivering rage,
from your red-hot look
and from the wild fold
of your silent mouth,
pours in explosive on me,
like pure acid,
like a wrapping fire,
like mortal cyanide.
Your murderous intent
does not stir my mind,
but it is only a challenge
that cannot overcome anything.
I do not have fear you,
neither Iíve ever some awe,
my only armor
will be our love.