THE MOUTH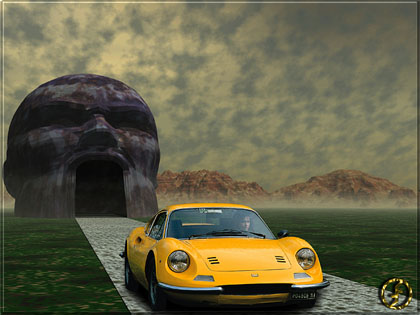 ( 1998 - 3D Image )
The Mouth

Your stone face
is impaled
in the middle
of the landscape
and looks at me
with a little crazy eyes .
Your mouth
is an opened wound,
with the tongue
that unrolls,
vomiting asphalt pieces.
We have left each other
with cries of goodbye,
but still I are not able
to forget you
and I see you
again on my road.