THE ELECTRIC COCKER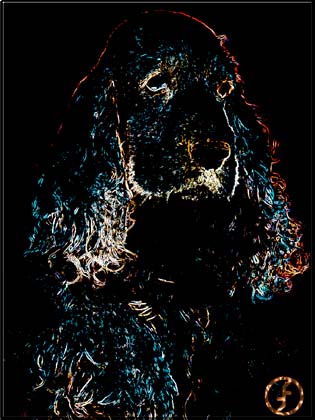 ( 1999 - 2D Image )
The Electric Cocker

His hairs are sparkes,
his ears are
3000 watts speakers,
his nose is
a globular lightning,
his eyes are
two radio beacons
that scan the stars,
his tail is a crazy cable
of high voltage,
his blood is
a pure discharge
of millions of volts.
Be careful if he cuts
across your road,
he is pure dynamite,
he is the electric cocker!!