THE WINDOW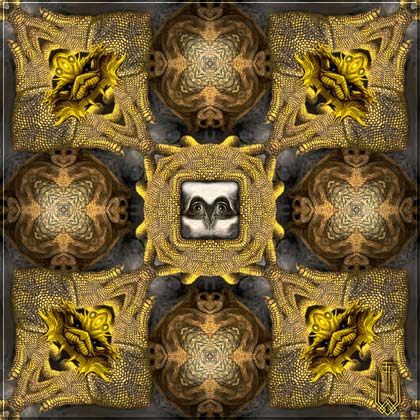 ( 2002 - 2D Image)
The Window

The Mirror invoked
from the wrong side,
becomes to the moment
an aberrant window.
Then a Bony Face,
with hurting eye,
looks me and gazes me
with insolent air.
A Sharp Shudder
drills my mind
and splashes me with a Sprinkle
of Burning Acid:
But the one who I see
from the adverse Side to me,
is a Mysterious Aedo
or is only my Inverse one?