THE BIRTH OF UNICORN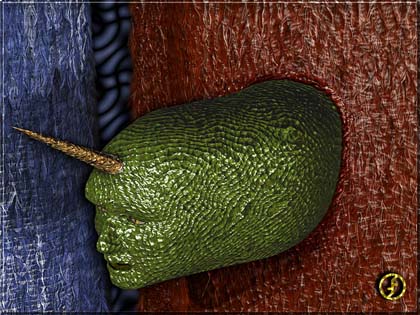 ( 1998 - 2D Image )
The Birth of Unicorn

You are born of mistery
with the brand of damned soul,
with the pain and the anguish,
with the labour and the deceit.
Your throat is already crying
and your anger is mounting,
the matrix still wraps you,
the existence shakes you.
Your house is made of shadow,
nothing light, only dark.
Your eyes are amber made,
your breath is cyanide.
Only your horn surprises
and shines on your forehead:
you are prince and monarch
of that so arcane world!