THE SUNFLOWER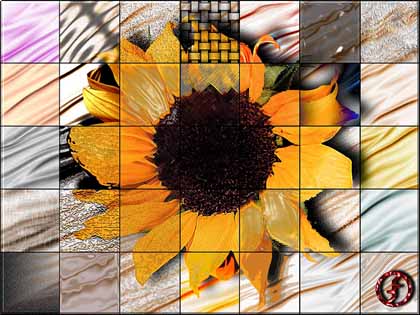 ( 1998 - 2D Image )
The Sunflower

Still and always you are
turning round without peace,
you've fixed the brand of sun
in your lively yellow color.
That heat gives you the force
and for you nothing other counts,
your hunger does not fade,
your thirst does not wane.
When then the evening is falling
your life is suspended,
every thing becomes black
and next morning all starts again.
But that sense can never have
your blind, barren way to behave,
watching and not seeing
and loving without enjoying?