SIN OF WRATH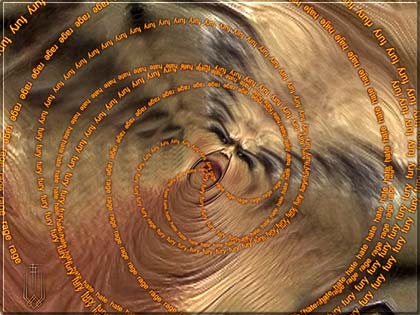 ( 2001 - 2D Image )
Sin of Wrath

Your face shakes,
your voice twists,
your eye distorts,
your mouth squirms.
Wrath hits all you,
a quiver stirs
and darkens your blood
and hardens your heart.
Then, venomously,
your echo carves
and scratches my mind,
my soul disheartens.
Patiently, I blandish you
and at last I soothe the fire,
but a spark, by God!,
I leave for a new start!