MALICE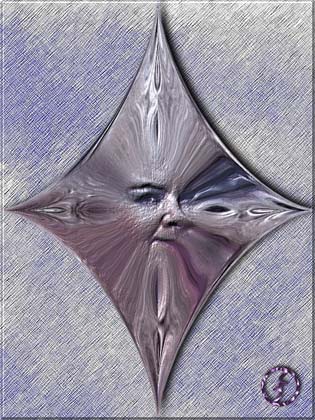 ( 1998 - 2D Image )
Malice

The fold of the cheek,
the curve of the mouth,
the forehead that is still
and the eye that little winks.
The malice pervades you.
When this happens
I feel like having you,
the reason decreases.
This game pleases you
and you leads the dance.
Your look becomes daring,
inside you I read the exultation.
The passion inflames us,
We go over the allusion.
Now it is time of harmony,
empathy and synchrony.