THE WITCH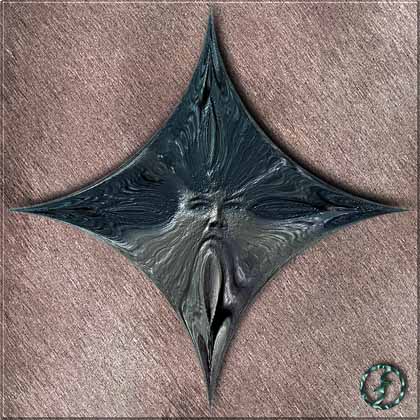 ( 1998 - 2D Image )
The Witch

With the full moon,
astride a wood,
bending the back,
with a magic sign,
you swirls in the sky
with great zeal,
without any veil,
careless of cold.
Then you return to farmhouse
where you live with a cat,
all black and half mad,
in fireplace the flame rises.
With corrosive poisons,
you create lustfulest filters,
with magic and evocations
you cook horrid potions.