THE JACKAL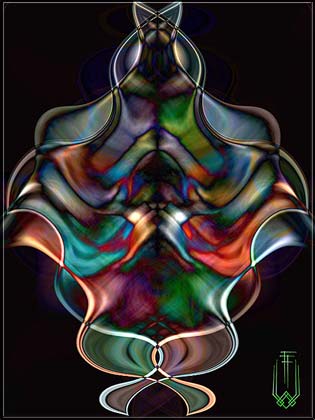 ( 2001 - 2D Image )
The Jackal

From forgetful and indistinct times
you rides the thin silent waves
of endless prairies and deserts,
even defying the southern winds,
crying a deep contempt
against stars, moon and sky,
free, proud and fecund,
ripping the veil of the destiny.
Your watery bright eyes
spread troubled wisdom,
but a spark of rare pride
remains in them deeply.
Keeper of living and dead,
Anubis, ancestral legend,
guide of all dead persons,
enigmatic immortal emblem.