THE GRYPHON'S DYNAMIC WAKING UP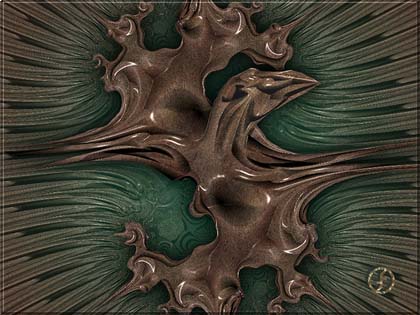 ( 1998 - 2D Image )
The Gryphon's Dynamic
Waking Up

To sleep for thousands of years.
To dream,
and again to dream.
Then slowly to wake up,
with the the heat of the life
again in the veins.
A frenzy explosion.
To move becames imperative.
Dynamism defeats inactivity.
Perhaps an ephemeral,
but unique and stimulating
moment:
the Griphon's dynamic waking up.