LA FEMME ROUGE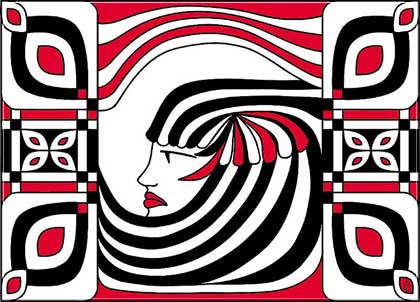 ( 2004 - 2D Image )
La Femme Rouge

Red as the sin,
who damned to me.
Black as the death,
you left me for destiny.
Cold as a square,
of which you are every side.
Fiery as your breath,
with which you inflamed to me.
Sublime as the pleasure,
you make I drink .
Atrocious as the fate,
you reserved me.
Female, Eternal Enemy,
irritating as the nettle.
I hate you, I love you, I want you,
I have eternal need of you.