CHESTNUTS ELF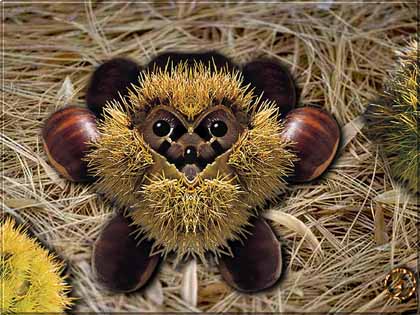 ( 1998 - 2D Image )
Chestnuts Elf

An handful of chestnuts
fills up a dark hamper,
the sun goes out in the sky
while the moon light up the evening.
The dreams of men and women
go up fast in the dark
and gain the heart of the wakeful
and the fogs of the mediocrity.
The hamper shakes in the dark,
a magic lights the night,
a little elf raises the head
and moves without making a racket.
He jumps and caughts
the finest dreams,
those most serious ones,
those truest ones,
those little crazy ones,
yes also them,
and he takes away
them in his world of yesterday.